Great Interview on The Mises View Judge Andrew P. Napolitano packs a lot of hard facts and truth about the destructiveness of the national debt.
Family Dollar to Close Stores as Shoppers Pinched
Looks like a great economic recovery, how can one believe government stats any more?
NEW YORK April 10, 2014 (AP)
By ANNE D'INNOCENZIO AP Retail Writer
Dollar stores are feeling the pinch from mounting financial pressures on low-income shoppers.
Family Dollar said Thursday that will cut jobs and close about 370 underperforming stores as it tries to reverse sagging sales and earnings. The discount store operator will also permanently lower prices on about 1,000 basic items.
Family Dollar Inc., which operates 8,100 stores, did not provide details on how many jobs it would cut.
The retail chain follows competitors in highlighting the split between shoppers who are enjoying an improving economy and those being left behind.
Dollar General, the nation's largest dollar-store chain with about 11,100 locations, offered a weak profit outlook last month after reporting weak fourth-quarter sales. And Dollar Tree, which operates nearly 5,000 locations, missed profit expectations for the holiday quarter in February.
Family Dollar has stumbled even more than its rivals because it has made mistakes in pricing, merchandising and the locations of its stores, analysts say. Still, the industry's problems are a big departure from a few years ago, when Family Dollar and other chains packed in customers and expanded rapidly by catering to cash-strapped people during the Great Recession.
Food inflation May be Setting In
How can this be ?, the government says there is minimal 1.5% inflation.- Gary
From: ZeroHedge
Soaring Food Inflation Full Frontal: Beef, Pork And Shrimp Prices Soar To Record Highs
We previously noted that both beef and pork (courtesy of the affectionately named Porcine Epidemic Diarrhea virus) prices have been reaching new all time highs on an almost daily basis. It is time to update the chart. Below we show what a world in which the Fed is constantly lamenting the lack of inflation looks like for beef prices…
Prices for shrimp have jumped to a 14-year high in recent months, spurred by a disease that's ravaging the crustacean's population. At Noodles & Co., a chain with locations across the country, it costs 29 percent more to add the shellfish to pastas this year, and shrimp-heavy dishes at places like the Cheesecake Factory Inc. are going up as well.
Restaurant chains, already struggling with shaky U.S. consumer confidence, are taking a profit hit as prices climb. Even worse, the surge is happening during the season of Lent, when eateries rely on seafood to lure Christian diners who abstain from chicken, beef and pork on certain days.
"It's coming at a tough time for the industry," said Andrew Barish, a San Francisco-based analyst at Jefferies LLC. "With the Lenten season, what you'll see out there is a lot of promotions with seafood, and usually shrimp is a big part of that."
In March, shrimp prices jumped 61 percent from a year earlier, according to the U.S. Bureau of Labor Statistics. The climb is mainly due to a bacterial disease known as early mortality syndrome. While the ailment has no effect on humans, it's wreaking havoc on young shrimp farmed in Southeast Asia, shrinking supplies.
***
James Johnson, a Jewel-Osco supermarket shopper in Chicago, has noticed the price increase. He's been cutting back on one of his favorite dishes — shrimp and potato soup — because of the cost.
"I haven't made it in a while," the 29-year-old said. "Shrimp looks expensive."
***
At Noodles, it now costs $3.34 to add the shellfish to a meal of pasta or pad thai, compared with $2.59 last year.
"We still want to at least offer it as choice," Chief Executive Officer Kevin Reddy said in a phone interview. "As soon as the costs begin to normalize, we'll return to the regular price."
Electricity Price Surged to All-Time Record for March
Again how can this be ?, the government says there is minimal inflation.- Gary
(CNSNews.com) – The average price for a kilowatthour (KWH) of electricity hit a March record of 13.5 cents, according data released yesterday by the Bureau of Labor Statistics. That was up about 5.5 percent from 12.8 cents per KWH in March 2013.The relative price of electricity in the United States tends to rise in spring, peak in summer, and decline in fall. Last year, after the price of a KWH averaged 12.8 cents in March, it rose to an all-time high of 13.7 cents in June, July, August and September.If the prevailing trend holds, the average price of a KWH would hit a new record this summer.
The BLS's seasonally adjusted electricity price index rose to 209.341 this March, the highest it has ever been, up 10.537 points—or 5.3 percent–from 198.804 in March 2013.
In its press release on the Consumer Price Index, BLS noted that the overall energy index declined in March, driven by declining gasoline and fuel oil indexes, despite increases in natural gas and electricity.
"The energy index fell 0.1 percent in March after a 0.5 percent decline in February," said BLS. "The gasoline index declined 1.7 percent in March, the same decline as in February. (Before seasonal adjustment, gasoline prices rose 5.1 percent in March).
"The fuel oil index also declined, falling 2.9 percent after rising 4.1 percent the previous month," said BLS. "In contrast, the index for natural gas rose sharply, increasing 7.5 percent, its largest one-month increase since October 2005. It has increased 15.3 percent over the last three months.
"The electricity index also increased, rising 1.1 percent," said BLS. "Over the last 12 months, the energy index has increased 0.4 percent, with the natural gas index rising 16.4 percent, the electricity index increasing 5.3 percent, and the fuel oil index advancing 2.1 percent. These increases more than offset a 4.7 percent decline in the gasoline index."
I don't know why this would not be plastered all over the Internet to scare the hell out of the U.S. population and wake them up, "worse than Greece". A chart passed along to the Weekly Standard from Senator Sessions office, ranking budget committee member.
---
Environment * Politics * U.S. Economy * Religion * Economy
---
Real News Group Blogs
Political
*
Economy
*
U.S. Economy
*
Religious
*
Environment/Climate
---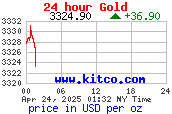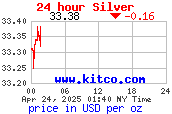 RNG
Real News Group
Disclaimer:
The content on this web site is provided as general information only and should not be taken as investment advice. All site content, including advertisements, shall not be construed as a recommendation to buy or sell any security or financial instrument, or to participate in any particular trading or investment strategy. The ideas expressed on this site are solely the opinions of the author(s) and do not necessarily represent the opinions of sponsors or firms affiliated with the author(s). The author may or may not have a position in any company or advertiser referenced above. Any action that you take as a result of information, analysis, or advertisement on this web site is ultimately your responsibility. Consult your investment adviser before making any investment decisions.


All articles dated and labeled editor are written by the editor, most others are credited to others and will be linked to the original article. Real News Group takes no credit for other articles and merely comments on the excellent original source, please visit the original source articles on these pages by following their links.

Home Page